Great food, 11 beers on tap, including your favorite domestic and imported beer. Join us for Golden Tee video games, darts, karaoke and more!
Our signature Cocktail Burger is a fan favorite, having been voted a top 5 burger in the Lexington area!
Pricing on both food and beverage is very competitive! Come in and take advantage of our nightly food and drink specials.
Team up with your friends and take part in trivia, give it a go at karaoke, or sit back, relax and enjoy the live bands.
Great Food ∙ Great Pricing ∙ Friendly Atmosphere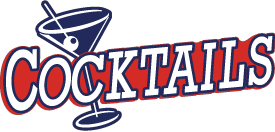 History of Cocktails
Bar & Grill
Brian Curneal had a dream and in August of 2003, that dream became a reality when he opened Cocktails Bar & Grill in Todds Center in Lexington KY. He and Kristy established what has become known in the Hamburg area as the go-to place for neighborhood residents and the service industry employees. Cocktails can boast that we have customers that have been a part of Cocktails since opening.
Brian was from Madisonville, KY and attended the University of Kentucky. He retained ownership of Cocktails until his death in 2011.
Doug Simon, a local artist, put his mark on Cocktails by painting murals on the walls. Although no longer with us, his murals remain.
In August 2011, Sam Holmes, a former classmate of Brian's purchased Cocktails Bar & Grill. He modernized the facility, added numerous flatscreen TV's and in general upgraded the existing facility while keeping the same ambience. Sam's friendly and outgoing personality has made him a favorite with the staff and customers at Cocktails.
Game Day and Happy Hour Specials
There is always something fun happening at Cocktails Bar and Grill. During every University of Kentucky football & basketball game enjoy:
$8 Domestic Beer Buckets (5 beers per bucket)
$7 Bud Light and Michelob Ultra Pitchers
Lunch Happy Hour is from Monday-Friday 11am-2pm. Domestic beer $1.50!
Here is what our customers say…
"Their Bloody Mary is on point! You've got to try their buffalo chicken wrap, yum! Chill atmosphere!"
"One stop shop for music, sports, food, drinks, and darts!"
"Awesome bar, awesome environment, awesome band that night! Hit the trifecta!"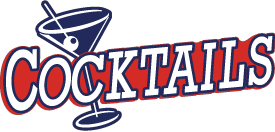 Address
3090 Old Todd Rd.
Lexington, Kentucky